6 tags
9 tags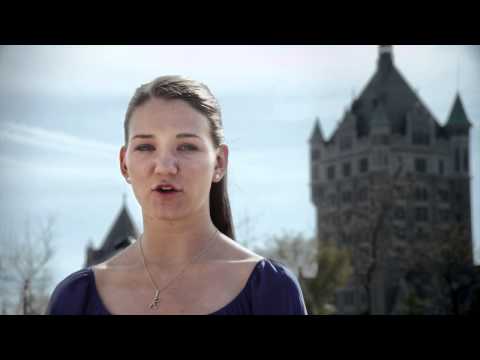 3 tags
Upon closing your eyes you can find it.
You can see the truth of someone as soon as you meet them. What gets in the way of truth is all the other parts of being human. It's the brain. It's noise. The layers that came earlier and continue to multiply and grow outward until they fold in upon the others. I think you can know the truth of someone as soon as you meet them. What came before someone, what lies above, what exists within those...
G R I M E S: I don't want to have to compromise my... →
actuallygrimes: i dont want my words to be taken out of context i dont want to be infantilized because i refuse to be sexualized i dont want to be molested at shows or on the street by people who perceive me as an object that exists for their personal satisfaction i dont want to live in a world where… Grimes is awesome and what she says is, too.
WORD: This Bridge Called My Back →
bettacomecorrect: Click and receive thy life.
Oh, addendum:
My friend Scott raises a good point: don't punish bands and venues unfortunate to be related to El Ten Eleven. If you want to see the other bands please go support them and choose to leave the room when El Ten Eleven plays.
Boycott El Ten Eleven's Rochester, NY Set or Show...
Most of us in music scenes know that they can be hostile to women (and also gender non-conforming peeps). Sometimes we forget that because we are lucky enough to have wonderful friends. Some of us are able to participate in music scenes that call out the bad stuff and in fact work to promote social justice and inclusion. (Shout out to Girls Rock! Rochester www.girlsrockrochester.com !!!!) ...
Circles, violent circles, and systems.
We experience terrible things, unimaginable things, things that are a slice of something larger. The terrible things are sliced out of other things, more violent things, more corrupt things carried out by entire institutions, by people who are voted into power, by people who have power, by people who need to feel power every single day. These slices press against other slices, slice of things that...
5 tags
www.mormonsandgays.org launched →
This week the Church of Jesus Christ of Latter-Day Saints launched www.mormonsandgays.org. Admittedly (and my web-design savvy friend agrees), the site is beautifully laid out (design is powerful, yes?). There are some very clever things happening with language choices and wordplay in an attempt to soften the anti-lgbt sentiments — Don't worry, gays! God didn't give you a chance...
3 tags
Tour-gay: Masculinity, Sexuality, and Hardcore...
A thesis where I read punk boy tour culture (at least in the upstate New York area) as socially acceptable "straight" boy gaycation. Because someone has to. Subtitle: let's touch dicks and swap secrets in a van.
5 tags
On The Morning of the Election (Or, "Your... →
"Voting, in and of itself, is neither wholly system-changing nor inherently conciliatory; it is one available gesture in the series of actions through which those of us committed to an anti-oppressive politics live our lives. Therefore, we wanted briefly to sketch what might characterize the relationship between voting and having black feminist (progressive or even radical) politics. This is...
1 tag
Why Rape Exception and Abortion Stereotyping Are... →
I think about this a lot. I'll write a blog post about it when I get the chance, but until then you can check out this article at feministing.com and think about it also. I would suggest taking note on: why all stories are important, what happens when you use exception language to make one experience more legitimate or rational than another, and how complex life really is.
1 tag
"Shame is the lie someone told you about yourself."
– Anaïs Nin (via meredithgraves)
4 tags
Words that describe feeling, finding no anchor
I can't always justify or even explain where the deep melancholy that I feel comes from, and if anything I feel ashamed of it or I glorify it with words that come without much meaning, words that describe feeling but find no anchor. I wonder if the need for justification comes from living in a world where you are expected to always be happy, if atleast for the good of others. Or is it because I...
Sheila Heti: Why Go Out? →
ladyjournos: For many years I have asked myself, Why do you spend time with other people? but I never really attempted to come up with an answer. Trampoline Hall || March 22, 2006 I was just about to post a whole essay about this and my feelings about other people. Read the whole thing, the end is worth it. "I'm always super-conscious of how whenever I go out into the world, whenever I...
3 tags
You are already of me.
Not all too coincidentally, I've been reading Judith Butler's Precarious Life: The Powers of Mourning and Violence on-and-off for the past month or so. Butler's talking mainly about how mourning and violence can be used to inspire solidarity and global justice rather than policies of revenge, war, and the idea that some bodies mean more than other bodies (i.e. middle eastern...
moped asked: hey! i replied to your post but i wanted to clarify that i wasnt grumpy with your post it was super insightful. i just wanted to say that i think regardless of AC's coming out (people didnt know??) i think its provoked folks who watch and respect him (who dont necessarily watch and respect queer folk) to rethink their views. who cares that he is the most "normal" to come out it...
5 tags
I'm starting a band and it's called Identity...
because they still matter. And I've been waiting for a long time to talk about it and I'm usually too tired. But then Anderson Cooper came out. And I said things that were tongue-in-cheek and sometimes I forget that my opinions aren't everyone's, and that if I don't explain it, some people don't get the chance to try and understand. Most of this is pulled from...
"What, to the American slave, is your Fourth of July? I answer: a day that..."
– Fredrick Douglass. July 5th, 1852 Rochester, NY (via humanformat) Mr. Douglass, whose words are certainly something to reflect upon tomorrow.
"Once you start to speak, people will yell at you. They will interrupt you, put..."
– Audre Lorde 
My brief thoughts about everything happening ever...
There are a lot of things happening in Rochester right now that I am trying to process, and that I know many people have a (generally near-sighted) opinion on. I wanted to wait a few days to put any of my thoughts into the universe. After much mulling, the only thing I've come to is this: I'm… angry. Or, perhaps frustrated is more accurate. And I'm tired, but not really...
jim dewitt: Save The Bug Jar! Stop the Violence!... →
I said this on their facebook, and I'll say it again: I've been going to the Bug Jar since  the Sunday matinee all ages punk/hardcore shows in in a way I can say I grew up there. From the days that Thursday Night Shakedown was six of us swingin' around on an empty stage to sweaty summer 80s nights, it has always been a place for us weirdos and outcasts to feel like we have a home...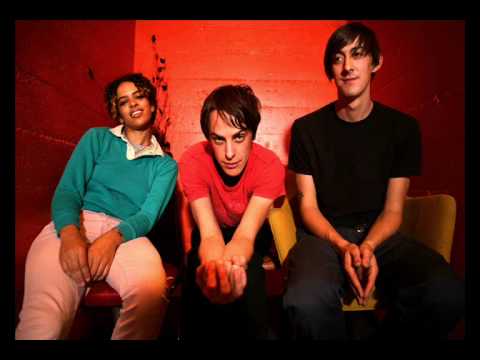 The rockets came like drums, beating in the night.
I love Ray Bradbury. And I am not sad that he died, because I don't think he'd want to live forever. Perhaps I am projecting. I do not think it is sad that he died; he was old, and it was time for him to leave. Cry at death I do not. Cry for the moments I don't have, I will. The death is not sad, the passing is not sad. He is alive, and others are alive if you make them be so. We...
There is No Miami Zombie Apocalypse, Just Mentally... →
If I hear one more zombie joke, I WILL punch someone. You can read this article from Jezebel if you need some help understanding why joking about someone eating someone else's face isn't funny.
i-am-a-fiesta: White Houses, Vanessa Carlton ...
meredith graves: How to deal with people who wear... →
saschaeatsteeth: eatyourpaisley: gtfothinspo: infinitetransit: Realise all aesthetic choices are subjective. Realise that they might think they look sexy as fuck. Remove yourself from the vicinity until you've learned to get over your… THIS THIS THIS! Particularly "Look back at them with refreshed eyes and realize how sexy they look." Fuck what's flattering!...